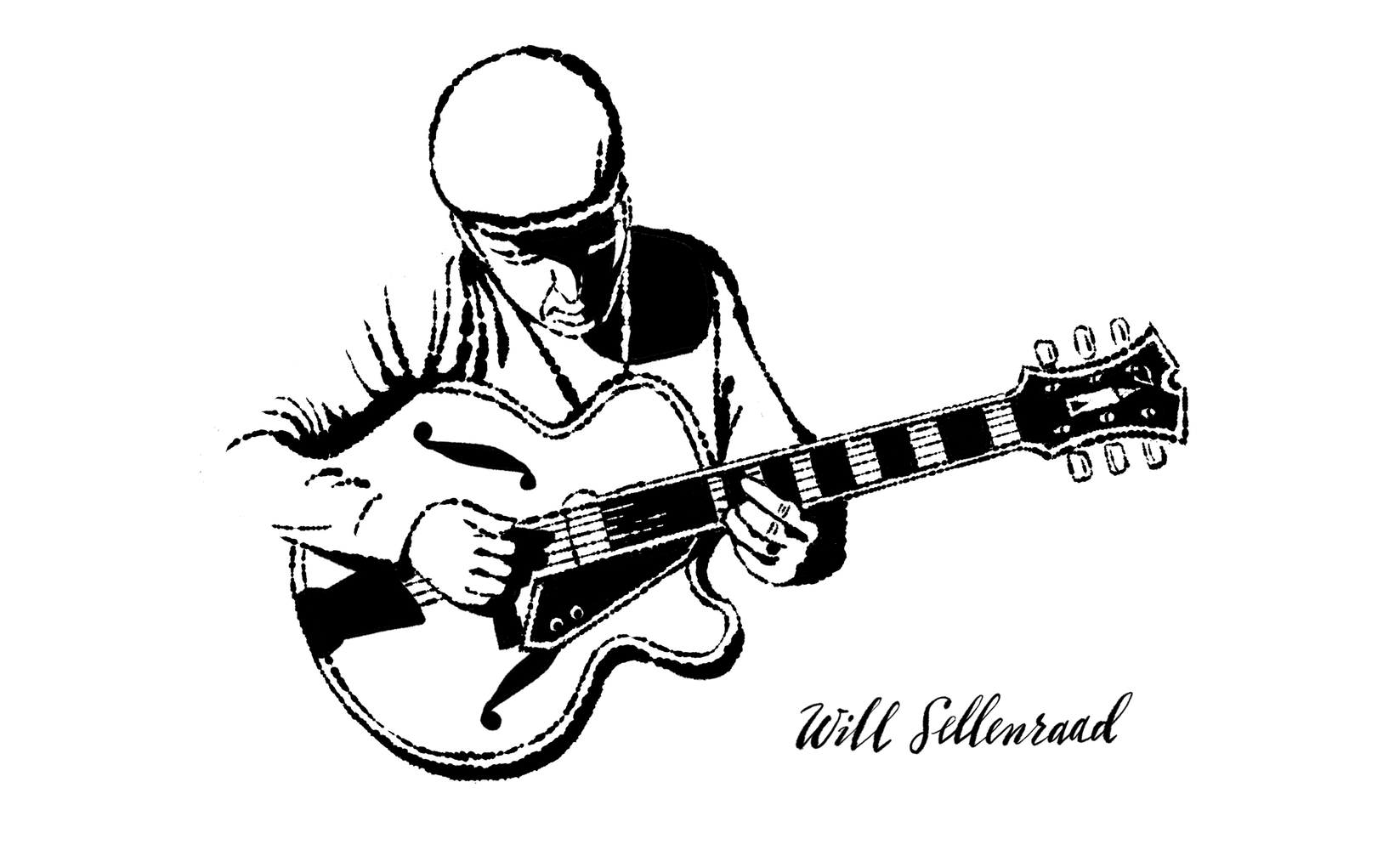 "We are just getting going on a solo guitar video series here, showcasing guitars from the great Bryant Trenier… These mics are so awesome." "Thank you guys so much, these mics were the first step to recording at the house. I really didn't think it was possible but, we can now make great sounding records here, what a blessing." – Will Sellenraad
.
Will Sellenraad has earned a fast growing reputation of being at the forefront of creative musicians working in New York City. Known for his brilliant improvisations and his compelling, melodic compositions, this New York City native melds the various styles, phrasings and concepts of the jazz idiom with the raw elements of soul, rock and funk, to create a singular sound that is nothing short of inspiring.
Will Sellenraad; Lullaby of the leaves – B. Petkere/ J. Young; Trenier Guitars "New Yorker"; Fender Tremolux; Played by Will Sellenraad; P-28 mic on guitar; TR 14 & P-67 mics on amp:
The son of prominent New York painters, he was destined towards music at an early age. Raised and immersed in the City's downtown art and music culture, Sellenraad was able to focus all his energies and talent toward the guitar. After being awarded numerous scholarships, Sellenraad graduated from the New School University Jazz Program in 1995, where he studied under many jazz giants.
Will Sellenraad; The Fruit by Bud Powell (Jazz Guitar Cover); P-28 acoustic guitar, TR 14 & 22 47 on Fender guitar amp:
A recipient of several grants from the New York State Council on the Arts, Sellenraad is a mainstay on the music scene in and around New York City, appearing at storied jazz venues such as The 55 Bar, Smalls, Mezzrow, The Blue Note, Birdland, The Iridium, the former Sweet Basil and many others.
.
Will Sellenraad- Autumn In New York
Guitar with the Peluso 22 47 instrument mic, P-28 & TR 14 on amplifier:
.
Green Street Vol. 1 'Melancholy'
Recorded with just one SR 14 as room mic on the ensemble:
My Peluso Microphone Collection
More About Will Sellenraad